Switch to SOLHO by choosing the mode that suits you best
With an energy diagnosis we evaluate your heat needs and guarantee the correct sizing of the system to streamline processes and reduce production costs
Sale of the turnkey system
Buy a SPRHOUT system that covers up to 100% of your thermal energy needs, we offer you the monitoring and maintenance service.
The return on investment is less than 3 years compared to an average useful life of the plant of 20 years. In addition you have no risk of missing supplies or price fluctuations.
Heat purchase contract
(HaaS, Heat as a Service)
We finance, build and operate the SPRHOUT at your site and sell you the thermal energy at an agreed and fixed price.
You buy the energy you need at a lower price than what you pay today. In addition, you have the guarantee of a fixed price, with no risk of uncontrolled growth or lack of supplies.
With both solutions we are able to guarantee you high savings compared to current spending and a low environmental impact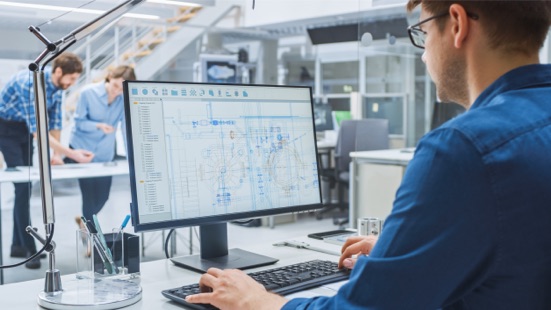 Design and Engineering
Our unique know-how in thermal, hydraulic and electrical engineering allows us to design and implement the best solutions tailored to each client's specific needs.
Project management
Clear project objectives, stakeholder involvement, project management expertise, risk analysis and execution capabilities are the key factors for the success of complex projects.
Control and monitoring system
The control algorithms that allow the autonomous and safe operation of our systems are developed internally. For each project, we develop a customized control system that ensures safety, reliability and effectiveness in the autonomous operation of the solar system in coordination with the customer's needs.