You can maintain optimal climatic conditions in your greenhouses without burning gas
High-tech greenhouses require precise control of temperature and humidity to ensure optimal production throughout the year. To do this large amounts of heat and/or cooling are required. These are produced by consuming large quantities of fossil fuels, resulting in high operating costs and a high environmental impact.
Our solution based on solar thermal allows the production of heat and/or cooling going to cover from 10% to 100% of the thermal needs of greenhouses, allowing a drastic reduction in consumption and therefore in operating costs.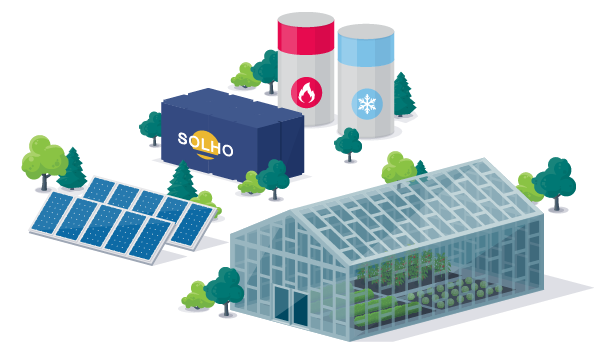 Solutions for specific sectors